"Becoming an Uncommon man", a Weekly devotional and eBook from UncommonMan.org


Why the name "Becoming an Uncommon Man"?

The concept on wanting to be something special was discussed on the introduction page here. Fact is most men truly desire to be something special for their family,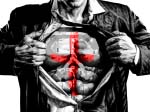 their faith, their friends. What stops us? Is it fear of sticking out, or being like the salmon swimming upstream against the current? We want to be something special, but we don't want to stick out like the proverbial sore thumb.
We can be men who impact the lives around us. We can be the men whose actions and intentions change lives.

We can be the ones whose daily act of living makes a difference at home, work, church, and with our friends. We just need to know how....

"Becoming an Uncommon man" provides guideposts to follow, signposts showing the way. Providing spiritual truths, challenging devotional messages, this weekly emailed message looks at family, life, and the way we think as nothing else does. It is written by men, for men, about men. We want to be uncommon, special... we just need the manual.

Be ready to look at life differently, and be challenged in new ways!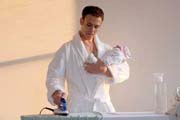 No subject is off limits; relationships, sexuality, study habits, and how we relate with our God are all on the table.
"Becoming an Uncommon man" will soon be available as an ebook, as well as the regular Monday weekly installments. Click here to be added to the mailing list, and receive notification when the eBook completes publishing!