"Face 2 Face Worship", a weekly devotional series and eBook from UncommonMan.org


Where did "Face 2 Face Worship" start?

As a contemporary worship leader for nearly 3 decades, the author has deep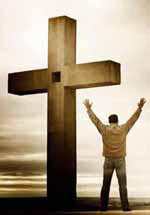 experience in many phases of worship ministry. A church and ministry planter, worship team trainer, and experienced worship musician, the author shares experiences, asks the tough questions, and seeks to draw todays churches "Lead Worshipers" higher and deeper with Christ in the worship experience.

"Nuts & Bolts" segments deal with specific problems or facets of the ministry workings, often springing out of questions from subscribed leaders world-wide, or next door. These seek to instruct and help you to be a better leader, and a Christ follower. Sometimes on subjects from mixing sound, to choosing songs, to being a ministry shepherd, these serve to help build up ministry and help in training and development.


Other weekly installments speak to the truths of worship life, seek to delve beyond the obvious, and grow worship ministry in Spirit and in Truth. Each weekly installment seeks to help you, the worship leader, learn to grow closer in your "F2F" worship of Jesus Christ.
Now in the editing phase, "Face 2 Face" worship will soon be availbale as an eBook in annual editions. Click here to be added to the mailing list, and receive notification when the eBook completes publishing!